Special Boxed Series
The Real Turkish Delight
DISCOVER
Hard Consistency Series
The Real Turkish Delight
DISCOVER
Honey Series
The Real Turkish Delight
DISCOVER
Classic (Square) Series
The Real Turkish Delight
DISCOVER
Sultan Series
The Real Turkish Delight
DISCOVER
Wick Series
The Real Turkish Delight
DISCOVER
Özdilek Lokum
The Real Turkish Delight
Özdilek Lokum

Sultan Series

Özdilek Lokum's sultan Turkish delight series, prepared meticulously to fit for the sultans, will change the way you think of Turkish delight…
Özdilek Lokum Sultan series, which combines jelly – like Turkish delights with fresh dried nuts, is a feast for the eyes as well as to palates…
DISCOVER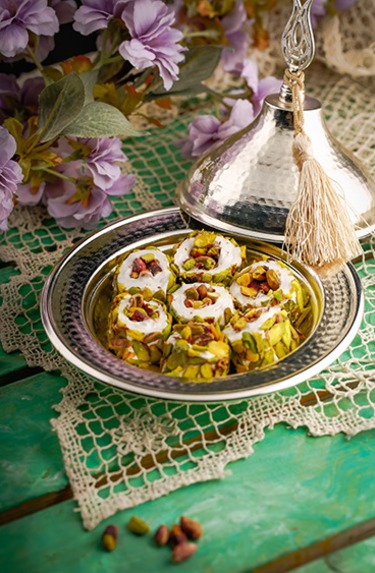 Özdilek Lokum

Wick Series

Appealing to every type of taste bud, Özdilek Lokum offers assortment of long or wick-shaped Turkish delights feature orange and pomegranate-flavored varieties for those seeking a burst of freshness on the tips of their tongues, a more traditional kadayif (shredded wheat) and pistachio-dipped variety for die hard kadayif lovers, a plain pistachio-dipped variety for those seeking a more intense pistachio flavor, and a cream-pistachio-dipped variety suited for looking for more of a smooth, milky taste…
DISCOVER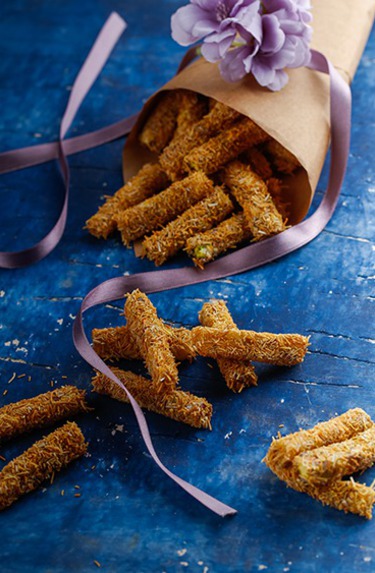 Özdilek Lokum

Square Classic Series

Classic Turkish delight series, the favourite of those who prefer simpler flavors, offer alternatives as rose & biscuit, lemon and mint. Lemon and mint Turkish delights offers fresh flavor during the hot summer days, whereas rose for biscuits Turkish delight takes you to a journey in time. Rose Turkish delight in two biscuits embraces the longing for the past, with a nostalgic taste…
DISCOVER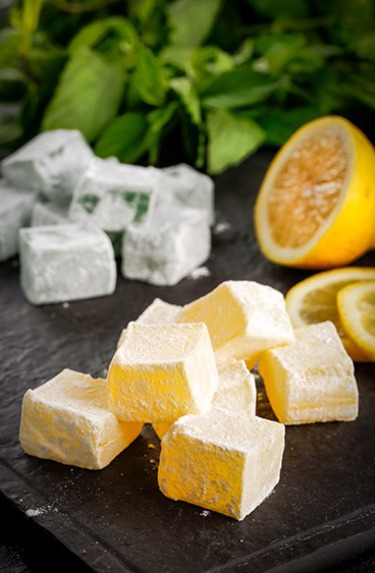 Özdilek Lokum

Hard Consistency Series

A heavy, nutty flavored series of Turkish delights dipped in double roasted pistachios… thus transforming this traditional sweet into the real deal! The taste, fragrance, and color of pomegranates takes the pistachios to a whole other dimension. Few dispute that this particular series is by far one of our most special….
DISCOVER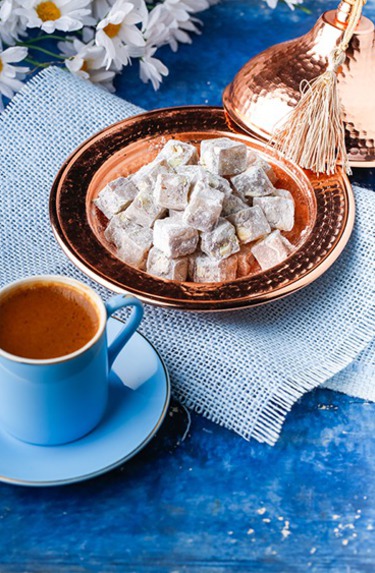 Özdilek Lokum

Honey Series

The honey series, prepared with honey, which is considered as remedy from past to present, have a feeling of Ottoman court kitchen. Özdilek honey Turkish delights offer a unique delicacy, appealing to all tastes with hazelnut – dipped, almond and pistachio kadayif varieties. Freshly produced Özdilek Turkish delights, will enrich your presentations with five various series.
DISCOVER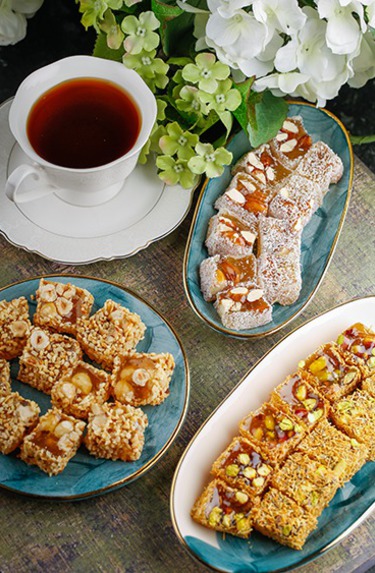 Özdilek Lokum

Special Boxed Series

You can give Özdilek Lokum's unique tastes as a gift to your loved ones with their elaborately prepared classy boxes...

DISCOVER